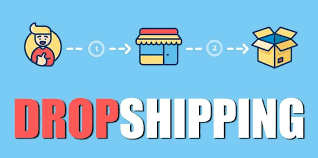 Most people who ask the question, 'how to start dropshipping' intend to become online entrepreneurs. After all, dropshipping is one of the most lucrative eCommerce professions in existence. If you plan to be a part of any online business model, you'll have to learn website building. Website building is hardly as difficult as it once used to be. While many are creating personalized dropshipping websites, only a few are receiving maximum traction. That's because these pros employ the most efficient website features that all online shoppers crave for. Fast browsing, zero dead links, super-fast loading speed, easy to navigate payment system, etc. – these are all features that modern consumers demand. Or else, they know they have a million other online stores. Here's how the professional dropshippers combine website-building and marketing to achieve financial success – 
Targeting a Niche
Targeting large markets can be too overwhelming for dropshippers who are starting on their journey. The profit margins do make top sellers wish dropshipping to large markers was in the realms of possibility, but in reality, targeting specific customer bases is a much more effective approach. After all, your entire dropshipping platform will be designed to cater to these specific customers. Your online store design, social media persona, landing pages, etc. need to suit this niche. Creating a website that appeals to all users is akin to creating a website that appeals to none. Study the market, find out products you are naturally inclined to and stick to targeting customers of these products.
Setting Up Hosting 
Your domain name only represents the name of your dropshipping business and website. Other than that, the inexpensive domain you purchase from a domain provider doesn't mean much. You have to invest in hosting to give your domain actual presence on the internet. Setting up hosting is a complicated process but try to work towards this goal on a day to day basis.
Create the Best Store Ever 
The amount of authority you have over your dropshipping business depends greatly on the quality of your e-store. Offer as many payment options as possible. Make sure the process of ordering or bookmarking products is straightforward for consumers. List down important details such as refund policies, repayment guides, etc. in your store. In addition to your store, your website should also have blog sections. Only then can you focus on the best high-ticket items to dropship and maximize your profit margins!