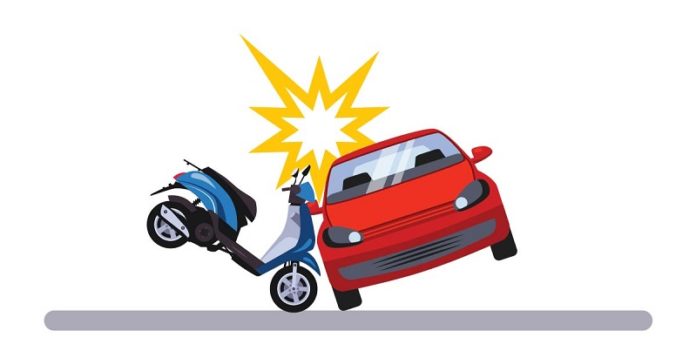 When you invest in a two-wheeler insurance policy, you would expect your insurer to accept your claim request and make the process hassle-free for you. And in case you get involved in some serious accident that severely damages your vehicle, you would expect the amount for repairs immediately. However, one should know how to correctly file a claim because there are chances that your request might get denied.
Reasons why the insurance company can reject your claim
Handing over your vehicle to somebody else
While purchasing a two wheeler insurance policy, you get to nominate other riders as well. The company has it covered in case you lend your two-wheeler to that nominee and your claim will be accepted. But if you've given your vehicle to somebody other than these nominees and the person gets involved in an accident, your claim will get rejected.
Misrepresenting facts
When your vehicle gets damaged in a car accident, it is your duty to immediately notify your insurance company about the same with detailed information and explain the severity of the accident. In case you don't do that or provide them with half or incorrect information, they can reject your claim.
Not following the rules
Riding a bike under the influence of alcohol or drugs is illegal and not entertained by insurance companies. Similarly, riding without a valid driving license can also lead to claim rejection. Even if it's you or someone else behind the wheel, your claim will be rejected.
Vehicle found with faulty parts
In case your vehicle is found in a bad condition by the insurance company or had faulty parts during the accident, your claim can get rejected. Therefore, servicing your vehicle from time to time is important.
Providing false information for high claims
The insurance company provides you with a motor insurance claim to provide you with financial protection. Some people misuse this by providing the insurer with false information to receive more coverage. If the insurance company finds out that you've provided false information, your claim might get rejected or may lead to a lawsuit.
Not reading the policy documents
It is essential to read the policy documents carefully and go through the inclusions and exclusions of your insurance policy. Many times, people are not completely aware of what their comprehensive policy does not cover and end up making the mistake of filing a claim for the damage. In such cases, your claim will get rejected.
Keep the above-mentioned points in mind as they will help you make valid claims if your bike ever gets involved in an accident, gets stolen, or damaged as a result of a man-made or natural calamity. When you read the policy wordings, make sure to go through the terms and conditions to know what you're getting into.
Compare multiple general insurance companies online and check their quotes, you can do this by calculating the premium using a two wheeler insurance premium calculator. You don't have to visit any insurance company's branch for doing so. This can be simply done online by visiting the insurer's website. It won't take much of your time and you can do it from the comfort of your home. No matter what, do not avoid insuring your bike as it is mandatory and can be life-saving.